Kimberlin Brown Fine Jewelry
Inspired by nature.
Created by hand.
Shop the collection

Emilie Shapiro Handmade Jewelry
Contemporary
Metals
Shop the collection

Christa Louise Silk Scarves
A World of Color
and Texture.
Shop the collection
NOTE: THIS AREA HIDDEN WITH RESPONSIVE OPTIONS. 35% DISCOUNT ON ALL REGULAR PRICED ITEMS.

Use "Special" at checkout. Good through May 31, 2019
Located in the Historic Avondale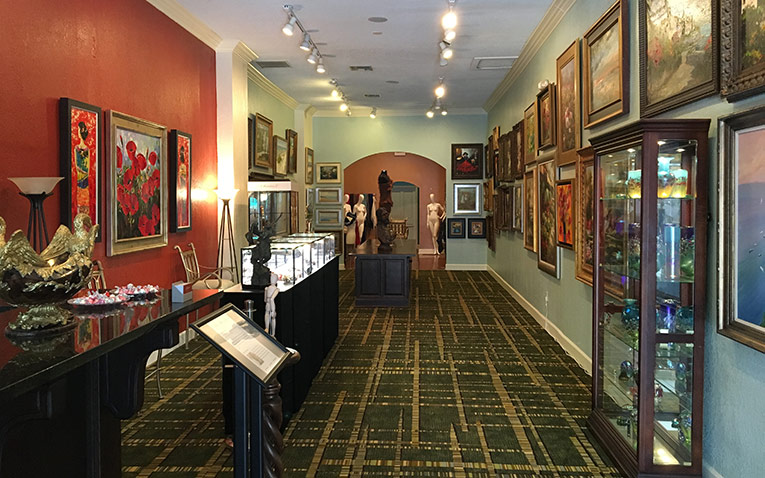 Avondale's newest Fine Art and Jewelry Gallery. Come see and feel over 500 pieces of amazing artwork, handmade jewelry and apparel.
Jacksonville, Florida
Open by appointment only.
Original framed oil paintings, handmade jewelry and scarves, sculpture and home decor from around the world. Your personal curator Jacob Danner is available at email or (904) 588-2575 for consultation or private viewing and consultation.

Jacksonville Art Gallery featured products
Jacksonville Art Gallery Events and News
Jewelry, Fine Art, Oil Paintings and more On Sale
About Anazao Galleries
Anazao (Anna-zay-o) is the transliteration of an ancient Greek word that means, "to come to life again."
Anazao Galleries, home to a collection of art and fine gifts from around the globe, invites you to immerse yourself in beauty, history and culture. Its timeless collection of paintings, sculpture, illuminated manuscripts, art glass, jewelry, and antiques represents a unique and classical view of creativity.